Yarn is a great fabric to decorate your house with. With just a few tricks and tweaks, yarn can add a flowy, bohemian look to your room. Here are a few ways you can use yarn for decoration:
Ombre Yarn Tassel Wall Hanging
A wall art that won't break the bank – why not? Check out how to make it here.
Pom-Pom Rug
The yarn is cut in pom-pom shape, creating a fluffy, soft base for the rug. Find the tutorial here.
Pom-Pom Tree
Here's a plant that you don't need to water. Find out how to make it here.
Yarn Balls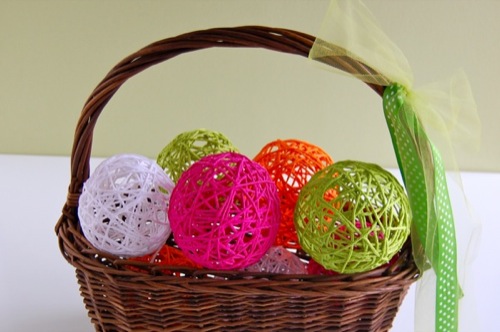 A fun, easy way to add some festive notes to your room. Get the DIY instructions here.
Yarn Wrapped Bottles
A great way to make your recycled bottles prettier. Get the step-by-step here.